le 16 août, 2016
Non classé
Pas de commentaires
The Wine Cellar: Beaujolais, these days, offer affordable quality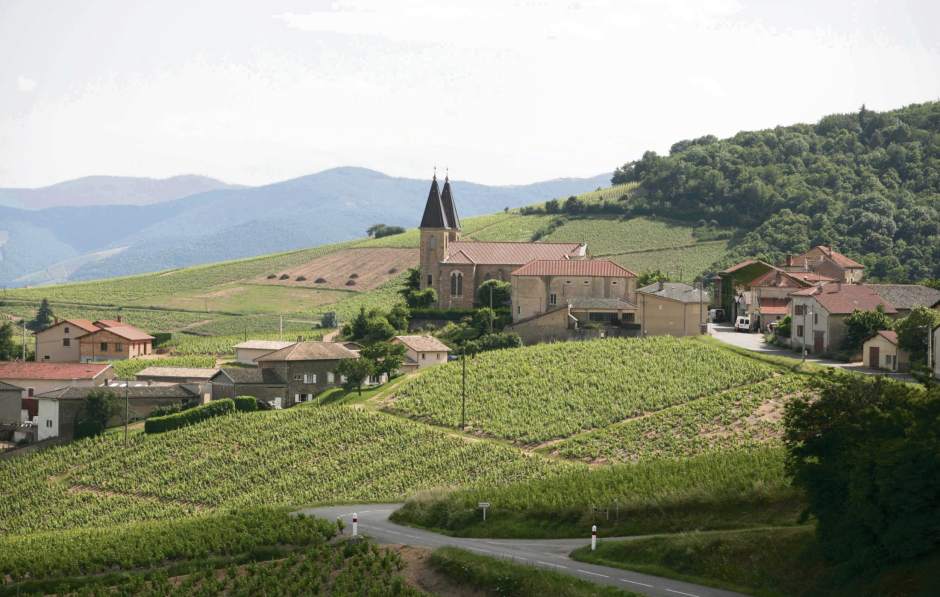 I n the 1996 song "Charmless Man," the band Blur parodies a tedious wine snob by observing: "Educated in the expensive way, he knows his claret from his Beaujolais."
Twenty years later, you'd be both charmless and foolish not to enjoy the quality, value and pleasure increasingly available in Beaujolais reds.
Indifferent, mass-produced Beaujolais still exist primarily from the southern sector's flat, clay soils. Industrial-style operations relying on chemically treated, high-yielding vines and technical manipulations in the winery typically produce such wines. Their tutti-frutti sameness can be pleasant enough served chilled, but otherwise, no distinct personality comes through.
Conversely, increasing numbers of northern "Haut Beaujolais" producers stand in the vanguard of sustainable, hands-on vineyard management and traditional, natural winemaking. These growers tend to work hillside vineyards where granite and volcanic soils predominate. Wine made in the area's 38 non-cru communes carry the "Beaujolais-Villages" designation, while wines made in the region's 10 distinct crus carry specific place names such as Fleurie, Morgon and Moulin – à – Vent.
The late Marcel Lapierre helped show the way from his domaine in Morgon. He worked relentlessly to grow fully ripened gamay grapes with fresh acidity and natural, stylish tannins for proper balance.
"Our ideal is to make wine from 100 percent grape juice," Lapierre liked to say.
He abandoned using synthetic chemicals in the vineyards and then, at harvest, vigorously sorted grapes by hand to eliminate unripe and damaged fruit. Lapierre rejected adding sugar and sulfur to the freshly harvested grapes. Instead, he allowed native yeasts to ferment whole grape clusters slowly to frame natural fruitiness and concentration.
"We believe that leaving the micro-organisms naturally present in the grapes is one aspect of what we call the terroir ," says Camille Lapierre, who, with Mathieu Lapierre, carries on Marcel's work. "Using exogenous yeast tends to standardize the taste of wine."
The Lapierres also transfer their young wines into previously used barrels for aging on the fine lees (spent yeasts). Bottling occurs without filtering.
"The lees feed the young wines during élevage," Camille says. "But that means we have to be very delicate when transferring the wines from barrel to barrel."
This painstaking attention to detail, coupled with an abiding commitment to sustainable "living" soils, exemplifies Beaujolais winegrowing at its finest. Try the following delicious examples from the Lapierres and like-minded winegrowing colleagues:
The 2014 M. Lapierre "Raisins Gaulois," Vin de France (Luxury 47598; $13.99) comes from Morgon fruit with limited additions of southern Beaujolais grapes. The bright-ruby color delivers fresh raspberry and strawberry aromas followed by juicy, easy-drinking red raspberry flavors. A wallop of fresh acidity and soft tannins add backbone through the dry, fruity finish. Recommended.
The 2014 Domaine Dupeuble Père et Fils, Beaujolais, France (Luxury 49715; $13.99) shows that dedicated, chemical-free grape-growing and traditional, artisan winemaking can yield quality and pleasure, even in modest southern Beaujolais terroir. Harvest by hand precedes fermentation with indigenous yeast in closed stainless-steel and concrete vats. This natural carbonic maceration captures a fruit bowl of tempting aromas and flavors.
Strawberry, blackberry and floral notes open to raspberry and black-berry flavors with brown-spice notes. Zesty acidity and smooth tannins balance the juicy finish. Highly recommended.
Dedicated, seventh-generation winegrowers Chantal and Eric Coudert-Appert produced the 2012 Domaine de la Chapelle des Bois, Fleurie, France (Luxury 47725; $19.99) with fresh raspberry and strawberry notes balanced by fine tannins. Recommended.
The 2013 Château Thivin, Côte de Brouilly, France (Luxury 45180; $25.99) comes from 50-year-old vines planted on steep, volcanic hillsides. Plowing and naturally composting vineyards without chemicals foster living soils where vines struggle to produce limited yields of distinctive gamay fruit. Whole-cluster fermentation takes place before the wines age in large, old foudre barrels.
The dusky, dark-ruby color unfolds red-fruit aromas with brown spice and earthy notes. Ripe red-fruit flavors balance with fresh acidity and brambly tannins through the fruity finish. Highly recommended.
The2014 M. & C. Lapierre, Morgon, France (Luxury 47904; $29.99) delivers intriguing, elegant pleasure. The dark-cherry color offers enticing red-fruit and spice aromas; juicy, firm raspberry and strawberry flavors unfold in the glass. Vibrant acidity, mouthwatering mineral traits and elegant, fine tannins balance the fresh, fruity finish. Highly recommended.
Dave DeSimone writes about wine for the Tribune-Review. He can be reached at tribliving@tribweb.com.
Source : Trib-Live Avril 2016